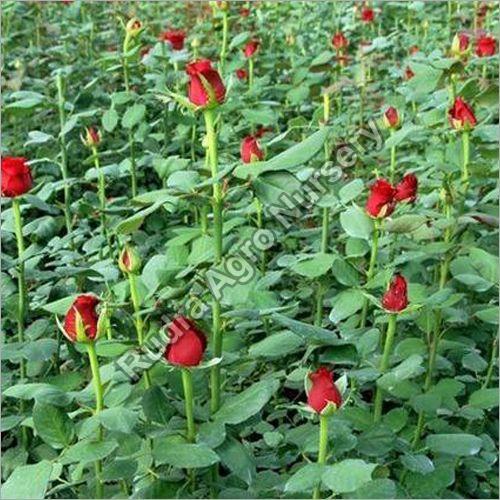 Rose flower plantsare highly desirable plants. Anyone who loves gardening has to have at least one rose plant in their garden. A rose flower plant needs proper care and maintenance for its growth. Rich soil with sufficient organic matter is best suited for rose plants. Rose plants grow well in a warm climate where it gets abundant sunlight.
Rose plants are bought for their beautiful flowers. So, everything depends on both the quality and quantity of the flowers that the plant yields. Roses have various other uses as well. They are very popular in the beauty industry, known for being a vital element in many skincare products. They are also used for various decorations.
Things You Should Know Before Buying Rose Plants:
• Good Plants Yield Good Flowers: There are various rose plants available in the market but the red ones are the most popular. They look beautiful and make your garden look more vibrant. A good supplier always sells the best quality rose plants to the buyers. Not only do they cultivate their plants in advanced ways but also have efficient teams that do constant research on plants and their cultivation.
• Proficient supplier: A manufacturer who has a good team working for him always provides the best to his buyers. With proper expertise and experience, a supplier makes a good name in the market by supplying quality plants.
A rose flower plant manufacturer informs you about everything from the fertiliser to be used to the type of temperature required for the plant's proper growth. He makes his clients aware of the necessities of the plant. A knowledgeable supplier knows his plants as well as the market. He knows what the buyers expect and how to satisfy them.
• Proper Delivery: Whenever you place an order for anything, you expect quick delivery. You also expect your plants to be delivered in perfect condition. A rose flower plant manufacturer knows how to satisfy the buyers by providing the best service. With proper transportation and warehouse facilities, a supplier can provide fast deliveries.
• Affordable Price: When it comes to plants, you expect to get them at an affordable price. There are multiple plant manufacturers and suppliers in the market and you will always go for the one who is selling their plants at a cheaper rate.
Rose plants are not that rare in India, but not everyone sells good-quality rose plants. So, you should always choose a supplier who is meeting your demands regarding both the quality and the price.
• Proper Packaging: An ethical manufactureralways maintains the industrial standard. He also provides good packaging and has a proper warehouse facility. A proper warehouse facility ensures timely deliveries. Because warehousing ensures the availability of the plants at any required time and in any required quantity.
A good supplier always has time for their clients. When there is communication between the supplier and the client, the supplier gets to inform the client about every detail regarding their order. They also can answer the queries of the clients with proper communication.
A manufacturer gets to build a reputation and widen the business network with quality service. Only client satisfaction can bring profit to a business. In the horticulture or plant industry, a manufacturer needs to maintain everything necessary for a plant's growth. A little carelessness can cost a plant's life.