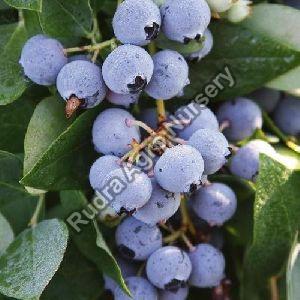 Fruit trees are the ultimate garden multitaskers with beautiful blossoms, lush foliage, and delicious yield. They attract helpful pollinators and produce even fresher than what you can get at the farmers' market. Even better, practically any ambitious gardener can have one, whether in a large backyard, on a patio, or tucked into a city balcony corner.
Certain apple, dragon plant, guava, kiwi, lemon, orange, and other fruit species stay manageable in size while producing a good yield. You may also use their branches to line a patio or a wall by espaliering them into beautiful designs. Below is a list of fruit trees you can buy from the best Fruit plant manufacturers in India.
Apple: Many gardeners wish to cultivate apples, but it might be tough to do so since apple trees are susceptible to a variety of insects and diseases. Even though new cultivars have been engineered to be hardy, plants still need to be sprayed, covered, or otherwise protected.
For pollination, you'll need two distinct apple tree kinds. Choose trees with various types grafted onto one trunk or a compact columnar tree that may be cultivated in a container to conserve space. Consider smaller cultivars for simpler upkeep or if you have limited room.
Blueberry: Berry plants can be a great way to get started with fruit gardening. Blueberries are a lovely three-season shrub with lovely white spring blooms, juicy summer fruit, and stunning red fall leaves. Blueberry cultivation needs some forethought to ensure that the soil is acidic enough, but the shrubs should thrive and yield fruit for many years. You'll need two types for proper pollination if you want a substantial yield.
Mulberry trees: The berries are small, but the huge trees make them ideal for huge yards. These trees may grow to be 30 feet (10 meters) tall and produce a lot of berries that are good for jams. They prefer direct sunlight but may tolerate partial shade.
Orange: Did you know that you may leave oranges on the tree for months before picking them? In certain circumstances, this even enhances the sweetness of the fruit. Look for smaller kinds that you can grow in a container and bring indoors for the winter if you reside in the north.
Cherry: With their lovely flower in the spring, cherry trees are among the most attractive fruit trees you can cultivate. They're also eye-catching trees in the summer, with red berries and one of the greatest fall colour trees. Cherry trees are one of the most low-maintenance and simple-to-grow fruit trees available. They are frequently cultivated on dwarf rootstock, making them perfect for small gardens and containers.
Fruits are among the most expensive items on your grocery list. There is also nothing that compares to the flavour of fresh fruit. Even if you don't have much room, why not invest in some fruit trees and enjoy a piece of fresh fruit from your orchard? Planting a fruit plant may be a rewarding experience, whether you want to save money on groceries, increase the number of servings in your diet, or help the environment.